Sale!
Tom's Bootleg BBQ Sauce (14 oz.)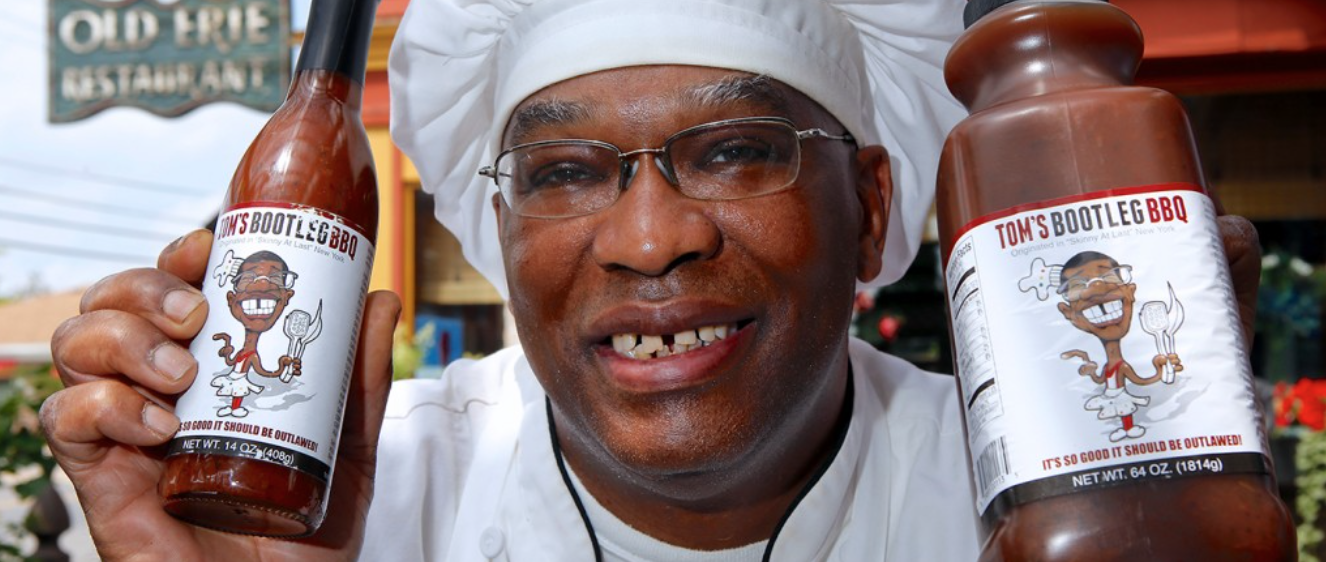 Thomas Armstrong has been cooking as a professional chef since 1977. His experience with cooking started when a guidance counselor suggested that Tom pursue the culinary arts. Tom has been at the stove since then, and has never looked back.
Tom has always had a love for food and curiosity to improving every meal. The Bootleg BBQ Sauce we all love right now is a result of his curiosity and love for food. While working as a chef at Rosalie's Cucina, Tom experimented with ingredients in order to find the perfect taste. He wanted a BBQ sauce that stood out from others. "Most other BBQ sauces are too sweet or too tangy." Tom wanted people to experience a different taste. "It's very unique , it has lots of flavor, a little bite, a little tanginess and a long lasting flavor."
Many people have asked Tom why the bootleg part? For the first 5 years of selling his sauce, Tom bottled it in wine bottles. The most interesting part is that Tom drove around and sold the wine filled bottles out of his trunk. He was a traveling salesman in his own way. It wasn't easy, but it was the first step to reaching his dreams.
Tom also has a great passion for Jazz music. He has spent many years meeting many great Jazz musicians and other famous faces. He even got some of them to try out his sauce.
Click here for some very cool recipes to try with Tom's Bootleg BBQ Sauce.
Out of stock
Description
"It's so good it should be outlawed!"
Additional information
| | |
| --- | --- |
| Weight | 1 lbs |
| Dimensions | 4 × 4 × 6 in |