Build-a-Crate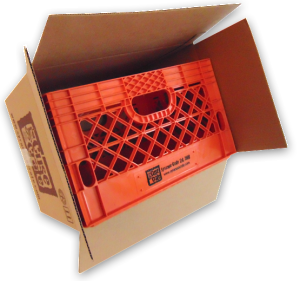 Let's Build a Crate!
**All Non-Subscription based orders of $99 or more (before shipping) will include our Signature Milk Crate FREE of charge.
(EXCEPTIONS ARE THE BASILIO'S BOXES – This allows us to offer these products at the lowest price possible.  However if you order a Basilio's Box and add any additional items to your cart, we will include a crate).
Select from the products below to fill your crate.  You can change the quantity of any item after you add an item to the cart.  For more information on a product, click on its image. Don't forget to add your perishables.  You'll find them at the bottom of the page.
PLEASE NOTE: Your shipping rates can vary a great deal depending on what you choose and how far from Syracuse it's going.  As a rule of thumb, the lighter the item, the less expensive the shipping.  Also, perishable items such as hotdogs and sausage will incur a higher shipping rate as well.  If you are working within a budget, we suggest adding all of the items you'd like into your cart.  Then view your cart where you can add, delete and change quantities of items to see how this effects your total costs and back into a rate that suits you.
**If your subtotal does not come to $99, you can still purchase a crate to accompany your order.
Don't forget to add some of these fridge favorites!
Select one of the options below and mix and match however you like..
Prefer a prepackaged crate?
Select one of these… (You can always add additional products later!)